Blackwelder Tank Service is now Garners Septic Tanks.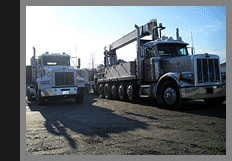 Garners Septic Tanks is a well-established family owned business that has been serving the precast concrete needs of the southeast coast for over 20 years.

Our 20-acre facility enables us to maintain an efficient stocking operation, and our wide range of forms and production knowledge allow us the flexibility to provide custom precast concrete products for the most innovative jobs.
At Garner Septic Tanks, we strive to create the most structurally sound products through experience, listening to our customers and taking pride in our work. For us, this is rule and not the exception and it has allowed us to stay ahead of the curve on innovation and technology. By working with a broad spectrum of companies in different markets we are able to supply everyone from the homeowner to large government contracts.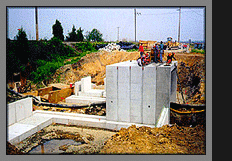 Every job is important. From a single storm water box to grease interceptors to large waste water facilities, choose Garners Septic Tanks for your precast concrete needs.

"Innovation for the future"